With almost 2 billion (yes, billion!) active users per month, Facebook is the biggest social network of all time. Initially, it was used as a great way to stay in contact with friends and family across the world, but increasingly it is seen as a perfect forum to interact with existing and potential customers and grow your business too.
Facebook is free. It enables you to create branded posts, promote your business, communicate easily with your customer base, and gain an online following that can feed your sales pipeline.
At SOL Design Collective, we celebrate the ease, flexibility and power of Facebook and help our members to leverage their contact with a wide audience with some stunning successes. To find out more about becoming a member of SOL Design Collective, click here.
What are some of the benefits of having a Facebook page for your business?
The statistics speak for themselves; with 2 billion active international users a month, and the ability to target specific profiles of users, share pictures, comments, interact, set up a shop and link to multiple other sites from within a page, these are some of our favourite benefits:
Facebook provides a huge increase in exposure which means more potential customers and strengthening brand awareness among your existing clients / customers.
It is a platform for you to market for FREE to billions of people.
Facebook provide an 'insights' service for you to see who engages with your content. This is a great way to confirm your target audience, by clearly seeing who is responding!
Facebook activity can increase traffic to your website and boost its Search Engine rankings (meaning you'll appear higher up on Google) because you will link back to your site on a platform with so many people using it.
Facebook is quick and easy to use, so you are never more than a couple of words (pictures or video) away from absolutely anyone and everyone.
Facebook provides an automatic mobile friendly page on which you can publish your details and links so potential customers can both see your products and get in touch with you easily.
If you have yet to set up a Facebook page for your business, then SOL Design Collective provides detailed worksheets, workshops, and support groups to help you create, and optimise your Facebook Page: Click here to find out the details about our membership and courses.
If you are ready to push ahead yourself then here are some of our Top Tips.
Tip 1: Use your personal account or a non-active personal account to set up separate business pages
The likelihood is that you will have a personal account on Facebook already. If not, you're going to need to set one up as each Facebook page needs at least one personal account to run it.
Rest assured the pages are completely separate, so your personal postings are completely private to your business page audience, unless you want it to be otherwise.
If you're not a FB fan and have no intention of posting personal details on it, why not create a private account purely to manage your business page and your private account can have a non-identifying name e.g. (JoBloggzzzz), no pictures and not be connected to anyone or anything other than your business page. Facebook do require valid email address for each account.
Tip 2: Keep a separate account for business
We are frequently asked, why do I need a Business Page on Facebook, I can just use my personal one, can't I?
Often we see clients combining their personal and business postings on the one account, or sharing their personal account with their business clients.
Our recommendation is that you keep the two very separate, as you are likely to use a different "voice" to speak with your friends and family to those of potential customers. Do you really want to share holiday beach snaps or night out updates with your customers!!
We strongly recommend not if you want to retain a professional approach to your business development. Remember your marketing activities are your opportunity to communicate and engage with your potential customer base. Although they may like to see where you took the family for Sunday lunch, it's not going to keep them engaged or wanting to revisit your site, if they are looking for art for their new home or office space!
We recommend that you create a separate page to manage and communicate with your business audience and not try and combine into one.
Tip 3:  Is one Facebook business Page sufficient – consider having multiple pages
Many clients have multiple Facebook business pages which can be considered if:
You operate multiple brands or businesses
You have separate product ranges that appeal to different target audiences (e.g a children's range, as well as an adult range)
You need to use different "tones of voice" for postings. ( you target teenagers as well as adults)
So let's get started:
Signing up to Facebook is very straightforward. If you want to set up a personal account now then all you need to do is Google 'Sign Up to Facebook' or click this link: https://www.facebook.com/.
If you've already got a personal page, then you're ready to build your page.
Here is a link for you to follow to be able to do just that: https://www.facebook.com/business/learn/set-up-facebook-page
Things to consider before you start:
What is your business name?
What to say and not to say in your Page information?
What image to select to represent your business?
What type of content do you want to post?
Who is your target audience?
Tip 4: How is your business known?
Do you have a business name? This can be easy but its amazing how many people operate under multiple identities. Wherever possible, keep your business name simple and consistent across all marketing media. If you aren't a registered company or don't have a brand name as such, it's always a safe bet to go with your own name and what you do. For example 'Lizzie G's Illustrations' or 'Angela Young's Photography'.
Keep your name reasonably short and simple to spell as people can't often be bothered to type in and run multiple searches if you aren't easily found!  At the same time, when they do search, you want them to know it's you and what you do! Your name can help by being informative enough so that people aren't confused and can clearly tell who you are and what you do!
Tip 5:  Business Blurb
The information provided in the narrative part of your social media page may well be the first thing a site visitor will hunt out to find out more about you. Your info should be interesting and relevant, whilst still keeping within the character restrictions.
Check out our 'How to write a bio that gets you noticed', for some great tips. – link to blog
Facebook gives you spaces to fill out what your contact details are, what sector your business falls under and other useful information for your page's viewers like your opening times (if you have a location), your address and how long you've been running. That means your blurb section, which can either be called your 'Info' section or your 'Story' by Facebook, is a place for you to pitch what it is that you do and why your business is top at what it does.
Tip 6:  Your Business Brand / Image
As artists, it's vital to represent your style, belief and work accurately on your Facebook page.  It's important to select a strong image for your display picture and another one for your cover picture.
Viewers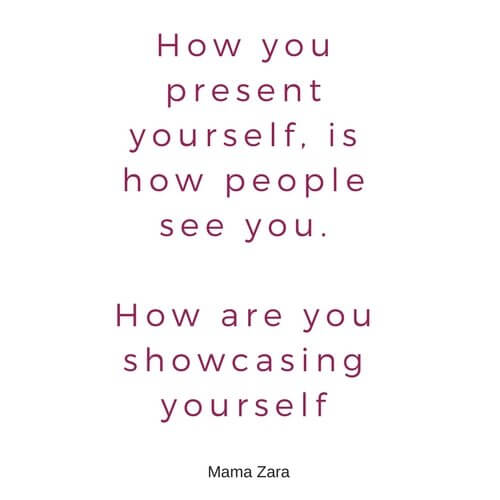 see the display picture when they search for you. This image will appear as a small icon on the top left hand corner of any post or comment you write from your page.
It's best to use your logo if you have one or a picture of yourself.
When making, marketing and selling art, you could put up a current piece that you are working on, but it is quite a small space, so may not always be suitable. You want to ensure the "site" or page is recognisable to your client base.
The 'cover' photo, will appear on the top of your page and it's a lot larger than the display picture. This works well to display your latest series of work. You can also embed information, offers or details about your latest shows within this area. The quality of the photo is important. Remember it is an instant showcase for your work to whoever looks at the page.
Tip 7:  Content
Your content is key!
Post photos, videos, work in progress, thoughts, and dreams that will engage your audience with your story. Talk to the audience in the way they talk themselves, so that they can relate to your content.  If you are not sure, check out the profiles of the users that LIKE your posts or your page. This will help you better define your audience.
Ideally you want people to enjoy reading your content, so keep it upbeat and current. Users want to know what you are doing, not what you are not doing or no longer do – they are not necessarily interested in the past!!
Tip 8: Calls to Action
At the top of your business page, you can add a call-to-action (CTA).
A CTA asks your viewer to do something. "Like" "Vote"  "Buy" for example. This makes the audience experience more interactive and can provideyou with some great feedback.
To create a CTA, click the blue button which says 'Add a button' to do so. CTAs are one of the most effective ways to convert viewers to followers and followers to customers.
Tip 9: Getting started
Now your page is ready to go, start by posting pictures and videos of your products / services and eye-grabbing written content, too.
Although not relevant for all pages, I would avoid the following (unless there is a direct correlation with your product profile)
Poor quality photos
Bad or foul language within posts
Strong political statements
Rude or aggressive responses
Your page is likely to be suggested to Facebook accounts if it is regular sharing good content. Facebook prefers images, videos and live-streams so get your cameras out and start filling your page with life.
Tip 10: Building your audience
If you have a private account with a number of friends on it then share your new page on there to encourage people to like the page. Your friends will share your post /page and thus increase your reach.
Share your page on similar Facebook pages, groups and forums. Offer some insight that may be of use to your audience, then you'll be on to a winner. Linking to other accounts in your posts is also a good way to get noticed and gain new followers.
Don't be shy to reach out to people about your page and never underestimate how powerful it can be to be bold about why your business is the best.
Messaging on your page enables people to reach out to you if they have an enquiry.
Aim to get up to 'replies within a day', which means you only need to check and reply to people on Facebook once a day.
You can share as much as you want on your business page but aiming for 1 post a day is a good place to start.
Good luck and don't hesitate to get in touch.
Join SOL Design Collective today to gain access to our library of workbooks, workshops, and support groups or just to give us a call for a firendly chat !
We are here to help you drive your business forward.
From the Heart of Brighton