Supporting artists, makers & creatives to thrive
We believe that every artist can make a sustainable living from their practice.
The story of SOL Design Collective
Creativity is enriching but making a living from art comes with its challenges. Let's overcome the challenge, together.
SOL Design Collective was founded in 2017 by Jan Burgess, a change maker in business with a passion for supporting the arts.
The goal is simple – to create a connected community of artists and makers and provide training, events and show opportunities to help bridge the gap between passion and pay – supporting every artist to grow their creative practice and make a sustainable living from their craft. 
We've grown into a diverse and thriving community of artists and creatives across all disciplines: fine art, photography, jewellery making, ceramics, textiles, sculpture and more.
We'd love you to join us.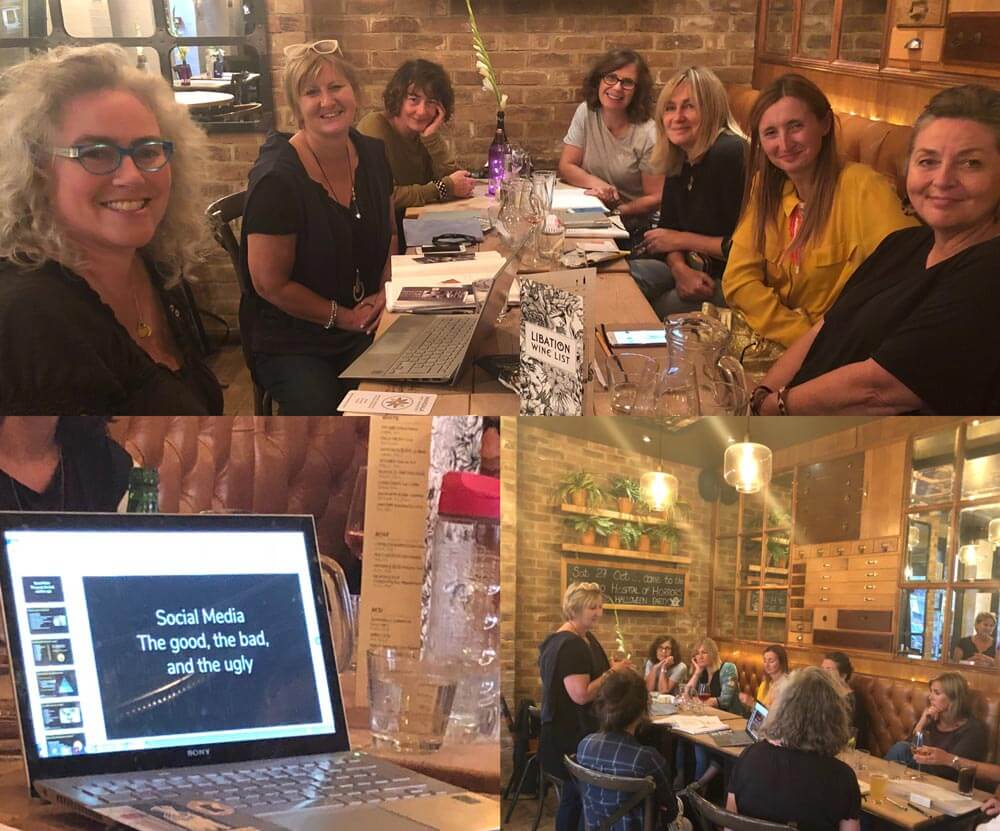 We understand the challenges that artists and makers face…
You love to create, but need help with the business side.
You've got lots of ideas but are overwhelmed or lacking in time.
You want to sell online but don't know where to start.
… and we can help you overcome them
LEARN: Award-winning workshops, events & one-to-one mentoring
Regular workshops in pricing, selling and promotion online, social media, copyright and more.
One-to-one art business mentoring and support to remove barriers and help reach your individual goals.
Group coaching programmes to equip you with the knowledge and tools you need to lay the foundations within your art business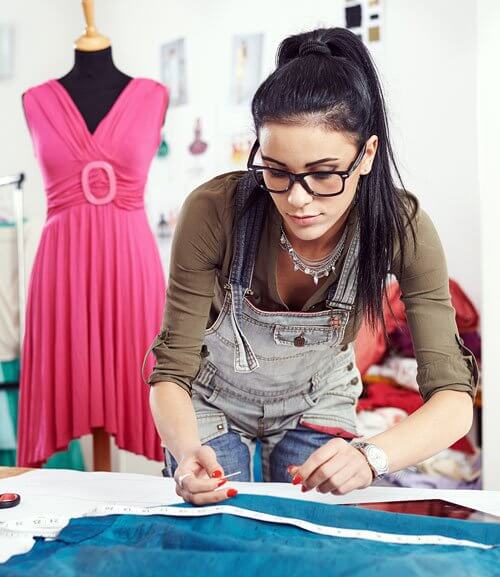 GALLERY: A digital gallery to showcase your work.
Showcase your work to the world with your own online gallery linked back to your website, social profiles and online shop.
Promotion of your work on our digital channels.
Promotion via our partner channels across the arts in the south.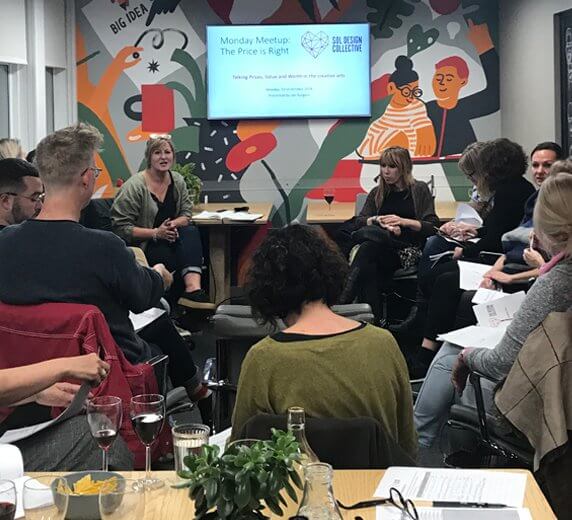 CONNECT: Regular online events to share and connect with peers
Share, get inspired and collaborate with fellow artists and makers at our regular online Collective events.
Hear from speakers and industry experts on how to create, price, promote and sell your work.
Centre your creative energies with sound baths, meditations and wellbeing experiences.
Join The SOL Design Collective Community 
As a mid career artist changing direction, SOL Design offered me valuable peer support and informative workshops. I came to a Monday Meet-up about how to approach Galleries. It gave me the information and confidence that I needed to take the next step of showing my work in a wider professional arena. I am now represented by Cameron Contemporary Art Gallery.
Also the Pinterest workshop was a revelation! Keep up the good work.
Working as an artist is two sided. Creating the work is a solo process that is absorbing and rewarding. But the selling and promoting is a whole other beast, it requires completely different skills that often don't come naturally to artists and makers.
The SOL Design community has a balance of expertise and knowledge that can be accessed at the workshops and meetings in an inclusive and friendly environment. Every SOL Design event I've attended has left me buzzing with inspiration, new connections and the feeling of being supported and connected to like minded people.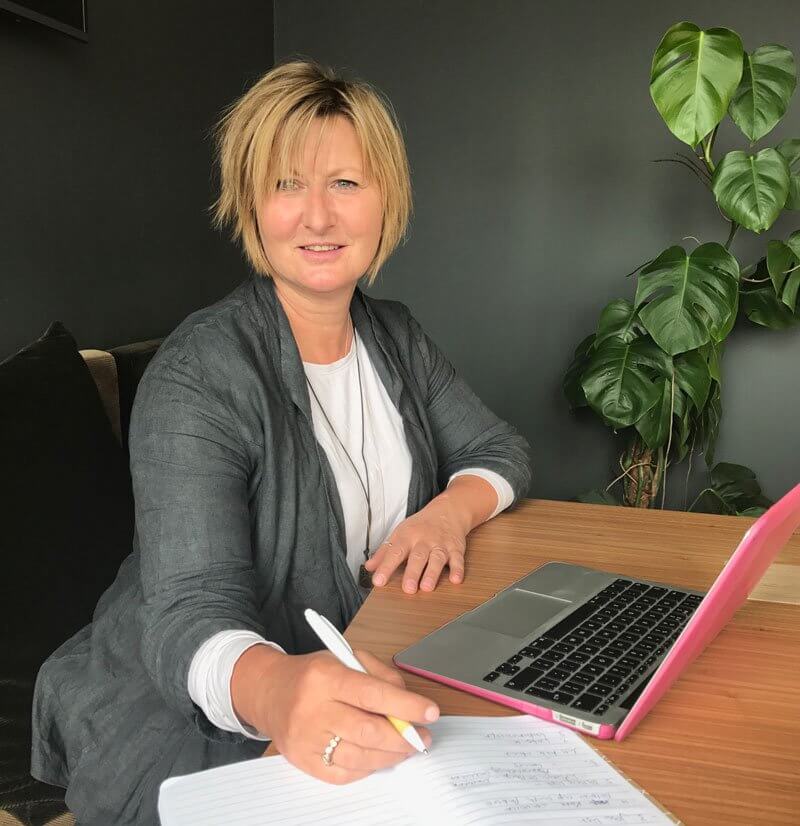 Who's behind SOL Design Collective?
Meet Jan Burgess…
I set up SOL Design Collective to support our amazing creative community in Brighton & Hove by helping artists get more exposure for their work. I provide business development support, training courses, and mentoring services which aid the growth and improve the sustainability of creative businesses – ensuring that locally produced art and crafts are enjoyed by the local community and beyond.
Through the course of my career I've mentored many small business owners, giving guidance and being the "go to" sounding board for niggling business issues or concerns. Many of the people I've helped are creatives – writers, artists, musicians, or makers – which stoked a genuine passion for supporting the arts and helping talented creatives with getting their work out there and earning a sustainable living from their craft.
I've always loved working with people, and I understand the difficulties faced by small business owners who feel the pressure to be a jack of all trades. I see this particularly with artists and makers who, although more than capable of managing the business side of things, end up time-depleted when it comes to marketing and selling their products. That's where we can help.
When you find and use the right people or tools for a task, improvements can be made in efficiency and effectiveness that accelerate growth – it doesn't matter whether you're a business of one or one hundred people.
Jan Burgess
Founder of SOL Design Collective.