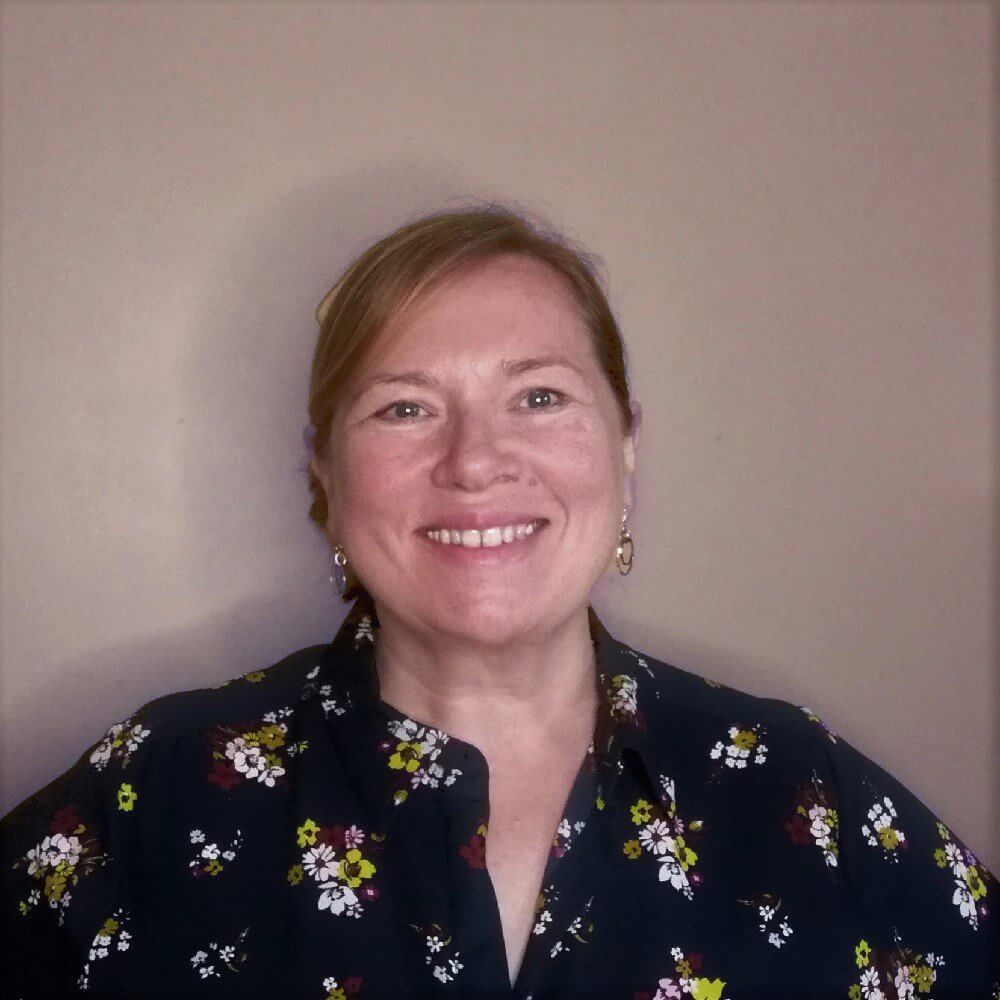 Taking inspiration from both urban and industrial scenery and the gentleness of nature, Clare Buckle is an artist who combines photography, digital editing and traditional art to produce striking, bold and juxtaposed images which stir thought and ambiguity… Now living a stone's throw away from the beautiful South Downs, Clare plays on imagery of nature and urban opposites, and captures the sense that things aren't always as they first appear …  we caught up with Clare recently to talk about her work and practice.
We asked Clare what inspired her to start creating.
"As a child, I used drawing to create an imaginary world and populated it with things I couldn't have in real life – mainly horses and stables! It was exciting to discover I could do this, and it was somewhere I could escape too. I seemed to have a natural ability to see shapes and recreate them on paper; it felt like a kind of magic. I never thought of art as something that could be a career until a careers officer at school pointed out that everything in the world had to be designed by somebody. That was a great encouragement to someone who had never encountered an artist before."
"I can't remember not creating, whether it was drawing horses or making pictures for the family 'newspaper' I and my siblings used to produce".
Clare's Style
"My style arose organically. I was always fairly loose and expressive with colour, which is an integral part of my work. Then when I learned about screen printing at Inkspot Press, I was excited by the possibilities of using photographic imagery too. This allowed me to print multiple images but also images in series, using different colour to explore how that changed the work. The more spontaneous pastel and paint pieces are an expression of my raw and joyous response to the landscape. I then use screen printing to consider more abstract ideas about human interactions with landscape."
Clare then told us about her favourite piece of work.
"The screen print 'Reedbed' combines my love of the natural world and industrial structures, and how they sometimes sit uneasily together. I have discovered many landscapes like this through my other passion of birdwatching. Perhaps industrial sites like this protect natural habitats from other development pressures. This print is inspired by the landscape around Minsmere in Suffolk, where Sizewell Nuclear Power Station sits next to the RSPB Nature Reserve. What looks like a large red sun is the nuclear reactor photographed from above. But I also love some of my more colourful pastel pieces as they express the joy that I feel in responding to landscapes at different times of the year."
What keeps Clare feeling creative?
"As my work is about landscape and the natural world, there always seems to be something new to respond to, whether it's a change in the seasons, new colours, a different landscape or the way that a landscape changes or is utilised by humans. I love walking and exploring, even if it is just finding a different path around my town on an OS map."
Clare then spoke to us about the environment she works best in.
"As someone who is too easily distracted by all sorts of things, I prefer to work on my own with music or the radio on my headphones to silence the internal chatter that can sometimes stop me from getting started. Prior to Lockdown, most of my work was made at Inkspot and the need for a studio was less pressing. I would really value studio space now."
Running a creative business.
"My favourite part about running a creative business is that I get to do what I love and have control about what I choose to do with my business. It's not easy being an artist, and many of us have other jobs too, but it makes me feel really happy to think of that child who didn't think it was possible to be an artist and now she is one."
We then asked Clare how she first heard about SOL Design Collective, and also asked her to share how she markets her work.
"For a few years I have participated in Artist's Open Houses in Brighton as part of The Print House, but I have been rather shy about promoting my own work. I heard about SOL Design Collective through emails from Artists Open Houses, and after attending a few Creative Coffee Mornings I have been having some mentoring sessions with Jan on marketing my work. I now use Instagram, Facebook and Pinterest to promote both my work and my teaching which is now all online. I am also signed up to a number of Makers Fairs in Summer 2021 – hopefully they will go ahead!"
Clare went on to talk about how being part of the SOL Design Collective Community has benefited her and her creative practice, and what her biggest challenge has been in her creative practice.
"Living outside of Brighton and preferring to do my work in a solitary way does mean that it can be a bit isolating at times. Being part of the SOL Design Collective community has made me feel part of a community of creatives, and has been really good for my mental health as well as the development of my creative practice over the last few months. I still struggle sometimes with the temptation to shut myself away and hide, but Jan has encouraged me to take small steps and build a firm foundation which has helped to grow my confidence when talking about myself and my work."
Clare also shared some advice that she would give to an artist starting to establish their creative practice.
"For any artist starting to establish their creative practice – I would say go for it. But don't be afraid to seek out community and support!".
Clare also shared her future plans for her creative practice.
"While we are in a lockdown I am focusing more on painting and rediscovering the joys of paint has been a learning curve. I am storing up ideas to print when lockdown is eased. I am also working on some images of where I teach summer pastel workshops, starting to plan what I will take to makers' fairs, developing new online content for my workshops and will be looking for opportunities to show my work once galleries can reopen.  Longer term, a trip to join the Society of Wildlife Artists on their seabird drawing course in Scotland has sadly been put back to 2022 but I'm very much looking forward to that when it eventually takes place."
If you would like to see more of Clare's work, you can view her website here. We would like to thank Clare for sharing her insight and wish her continued success with her work.