At the beginning of 2020, we asked our artist, maker, and creator's community to share their New Year resolutions and ambition for their creative practice for the forthcoming year.
There were three questions:
What do you want to achieve during the year?
What will be your measure of success for your creative practice?
How are you going to make this happen?
By far the most common response was around the desire to exhibit and show their work in a public setting. This, for many, is itself a measure of success.
Producing a body of work, showing it, and having an opportunity to meet and interact with people coming to view, support and buy feeds ambition and focus for both emerging and established artists and makers.  The Artist Open House Festival in Brighton, has been a May highlight for many years. Running alongside, the famed, Brighton Festival, AOH provides a framework for local artist and makers to produce, show and mingle. It holds an established place in the heart of art lovers and admirers throughout Sussex and the South East, and has been copied by many across the land. And through its success, it provides a welcome income stream to the exhibitors at the start of the summer selling season.
Covid-19 has changed all of this, and 2020 has taken a quite different and unexpected trajectory.
Artist Open Houses 2020 has been postponed, as have so many other festivals, fairs, and exhibitions.
How are the creative community adjusting, continuing to produce work, and find financial lifelines during this period of lockdown?
Fortunately, Artists, makers and creatives are blessed with innovative and dynamism that feed their creative spirit, and this is even more apparent right now, and is a cause for much creative celebration!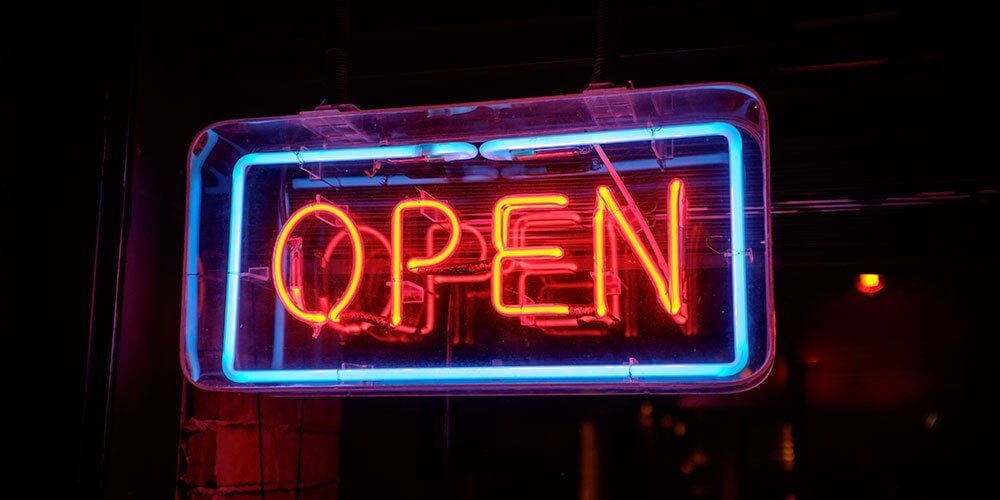 Festivals may be closed but creative thinking is very much "Open for Business"
Some are using this time to expand their creative skillset and learn a new skill that expands their creative practice.
 Some are finding ways of exhibiting their work, despite lockdown, and participating in @Deniseharrisonart now nationwide @OpenWindows2020campaign to brighten up our daily exercise and bring a well need blast of colour and beauty to many, as well as awareness of the amazing local talent.
Some are supporting and celebrating NHS workers by offering @portraitsfornhsheroes to commemorate and celebrate their national contribution and in recognition of the importance of what they do, now and always.
Some are selling their work at greatly discounted rates to generate revenue and support within the creative community. @artistsupportpledge  
…and many more.
Here at SOL Design Collective we have launched our Online Gallery to provide an additional platform through which artists, makers and creatives can showcase their work, especially at a time, when the face to face exhibitions and events are unavailable.
Within our community we share lots of wisdom around the importance of ensuring your work is seen. The gift of releasing your work into the world provides an important connection between artist and viewer, irrespective of whether a sale is appropriate at that point. Our Online Gallery facilitates this.
Social Media platforms (Instagram, Facebook, Twitter) provide an important window, but can sometimes become silos of similar talent rather than a source of new leads. Our Online Gallery provides and opportunity to expand your reach to new audiences.
It provides an opportunity to "exhibit" up to 20 images of your work in your own showcase. The Online Gallery provides important links back to your website, social accounts, and e-commerce sites, and your reach is further amplified as we drop all images into our Pinterest Boards. These receive thousands of views a month.  We are marketing our boards towards lifestyle bloggers, stylists, interior designers, and those with an interest in home and garden. These are your new "visitors"; This is your opportunity to share and celebrate your work with a new national and international audience.
Technology is pretty amazing, and the past few weeks has shown how, as a nation, we can quickly adapt to the online world, and share and participate in a way that would have seemed crazy, just  a few short weeks ago.
The most important thing is to take action, keep yourself and your work visible, and showcase your work. In a world where we are bombarded with information, it is important to adopt some fundamental practices within your marketing activity, that underpin your daily activities.
We have built our Online Gallery to provide just that; an opportunity to have another cornerstone that compliments and supplements your own activity.
SOL DESIGN COLLECTIVE; HELPING BRING THE WORLD TO YOUR WORK.
All are welcome to be part of the SOL Design Collective Community.
We want you to still be Open for Business, now and in the future.
To help fill the void left with no AOH this MAY we invite you to showcase your work, increase your visibility and be celebrated within our Online Gallery.