Instagram is an ever growing platform and recent figures indicate that there are 800 million active monthly users sharing pictures of their lives. The features within Instagram allow you to search and filter through content using links, hashtags and location. We love Instagram, as its a great way for us to support artists and celebrate their work! One of our favourite pastimes is to hunt out amazing work of local artists, galleries and shops and show them support by following their pages.
We are huge fans of Instagram, so, in the spirit of collaboration and celebration, we thought we'd share some of our favourites with you! This month, we're focusing on Galleries in and around Brighton, we hope you enjoy!
If you love their Instagram accounts, we would like to encourage you to show your support and give them a follow, so you can keep updated with their new work and inspirations.
ART 5 Gallery
Instagram: @art5_gallery
ART5 Gallery is situated in the heart of Brighton, in the famous Laines, and over the past fourteen years has established itself as one of Sussex's leading contemporary galleries. ART5 Gallery represents a diverse selection of local, national and international artists and showcases an extensive range of original art, limited edition prints and handmade ceramics. It is a bright and vibrant account which shares current pieces and previews of work soon to come.

Dynamite Gallery
Instagram: @dynamitegallery
DYNAMITE is an independent gallery showcasing a bold and beautiful mix of contemporary art and custom toys from around the world. Since they launched in December 2013, they have a gained  a reputation for bringing elegant, edgy and unusual work to the South East of England. We love their account for displaying their quirky collectibles and interesting pieces.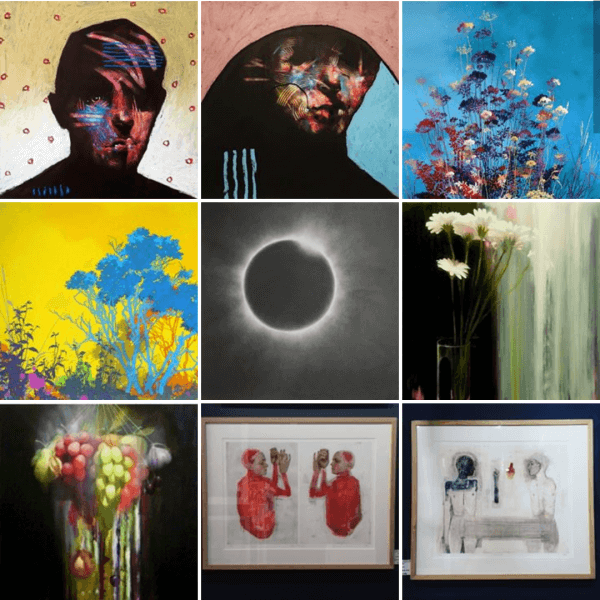 Art of Treason
Instagram: @artoftreason
Art of Treason is an art gallery in Brighton dedicated to promoting and selling the work of the very best cutting-edge artists from Sussex and beyond. Specialising in 'challenging' art, they represent a roster of artists who are at the forefront of the contemporary art scene. Check out their feed for an insight into their artists' works.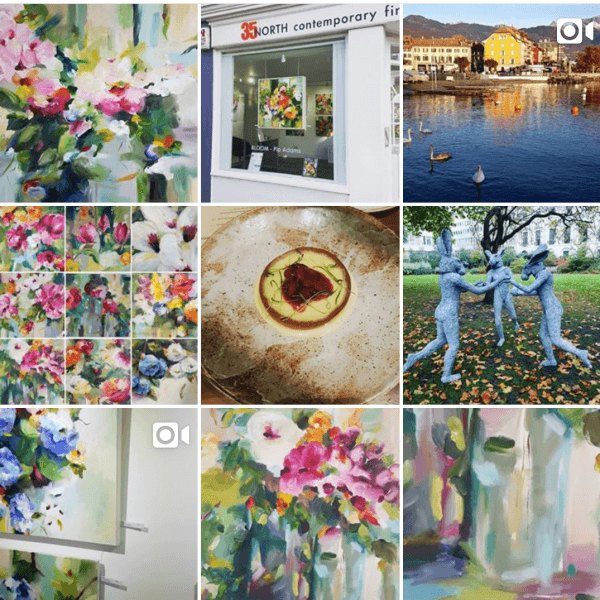 35 North Gallery
Instagram: @35northgallery
35 North Gallery aims to promote the work of contemporary artists through a regular programme of exhibitions. Through links with artists of all disciplines, the gallery also hosts literary and performance events in its light, modern exhibition space in the heart of Brighton's historic North Laine. We love their beautiful instagram gallery which displays works from their current exhibitions.
Gallery 57
Instagram: @gallery57_arundel
Gallery 57 holds a wonderful collection of work, from paintings to drawings, original prints to 3D mixed media, ceramics, jewellery, photography and books. The exhibitions run from between 4 to 8 weeks and are themed to show a coherent and eye-catching display.
Situated in a Grade 2 listed building in Arundel, it is definitely worth a stop by. The 'Winter Collection' Exhibition will be on display from 18 November – 23 December and 20 January – 13 March.

Coachwerks – Community Space
Instagram: @coachwerksgallery
Coachwerks is a community space in Brighton where local artists can work and exhibit. It houses creatives who work with anything from clay to stone, wood to beer, music and much more. Check out their website to see who they have working there at the moment. Coachwerks often puts on events, such as pottery workshops and life drawing classes so their Instagram is one to follow if you're interested in hearing more about how you can take part. Their current exhibition, 'Horizons', displays the beautifully textural work by May Hands and runs until 24th November.
Are you interested in hearing about how we can help you as an artist? We'd love to chat to you, get in touch or sign up here.