Artist and textile designer Stephie Woolven, creates luxurious silk accessories inspired by poetry for her Brighton-based brand StephieAnn Design. We spoke to her about her creative journey and the inspirational women who have supported her along the way.
StephieAnn's creative journey
After graduating from Chelsea College of Art & Design in 2003, Stephie joined the Prince's Trust which supported her as she launched her business. Since then, her unique silk designs have received numerous awards and a flurry of media attention. We asked her to share this journey with us.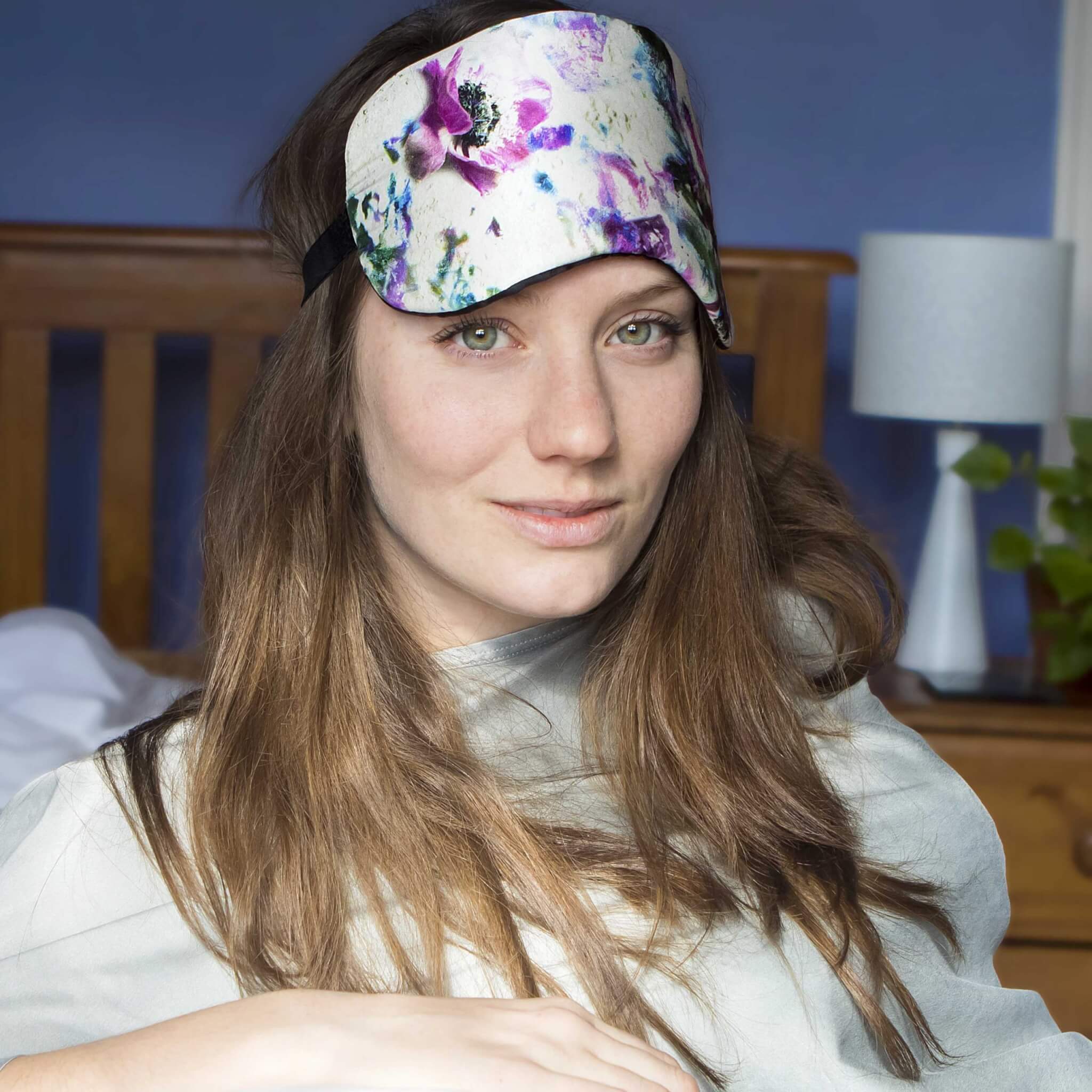 How has your relationship with the Prince's Trust helped you?
When I first started in business, I knew nothing. I was six months out of art school and didn't have a clue as to what to do. I'd had a rough experience freelancing, and wanted to try things on my own. I remembered adverts for the Prince's Trust, googled them, and signed up for the Enterprise Course. There, I learnt basic business skills and terminology, and with this, gained confidence.

I was very shy when I founded StephieAnn in 2014, and when I was diagnosed with depression in 2017, The Prince's Trust helped me through this. Without their unconditional support, I would not have a business today. Now, I'm proud to be a Young Ambassador for The Prince's Trust. In this role I volunteer at events, inspire others to participate and donate.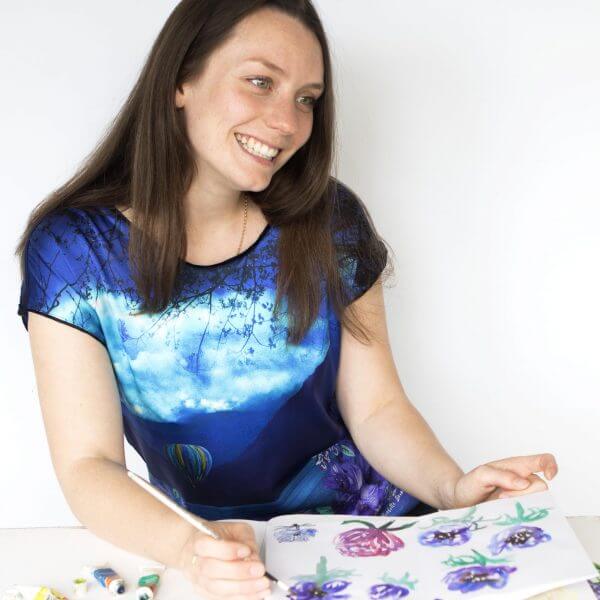 How has poetry shaped your creative journey?
For my degree project I created a series of wedding dresses inspired by poetry. These featured my paintings and photography, representing the meaning of the poem. It was that concept I took forward when I launched StephieAnn. When I create a new design, I look through my poetry book and go online for inspiration. I research the meaning behind the poem, and develop ways to translate this into artwork.

My signature work reflects upon Dylan Thomas' poem, 'And Death Shall Have No Dominion.' Thomas describes everlasting love that survives adversity, even death. I took flowers as my metaphor. I filled my freezer with tubs of flowers and water, creating floral blocks of ice. I recorded the melting process with paintings and photography, even shattering the ice with a hammer. Even though I attempted to destroy the flowers, they are still beautiful, as was Thomas' love in the poem. When I create new designs, I still use this approach and have looked at work by Charlotte Bronte and Lord Byron.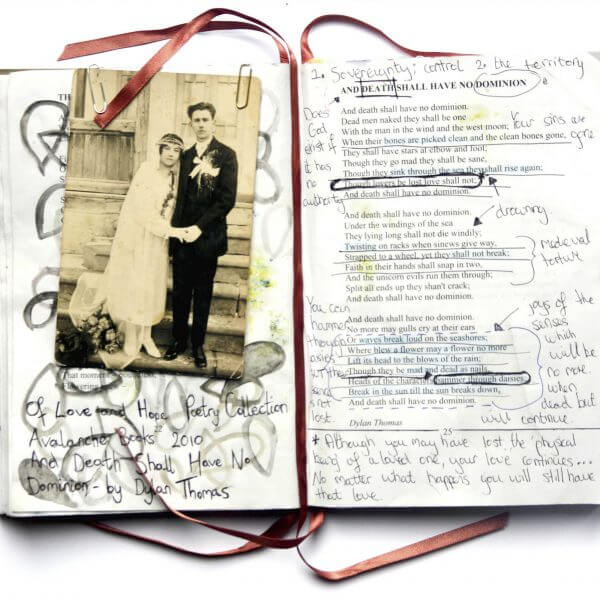 Support from inspirational women
Stephie values the support of women who inspire her. So, rather than just dreaming about influential women wearing her products, she started reaching out to them. We asked her to tell us more about this proactive approach to marketing.
How did you build a relationship with a BBC Breakfast presenter?
Recently one of the events I attended for the Prince's Trust brought together The Enterprise fellows; (a group of donors who significantly contribute money and time to the programme). I was invited to display my work and network with the guests talking about my experiences of The Enterprise Programme. During the event, BBC's Breakfast Naga Munchetty interviewed Olympic sailor and fellow of The Trust, Sir Ben Ainslie.

I was incredibly excited, for one main reason. A few years ago, I wrote a list of influential women I wanted to see wearing StephieAnn to get in touch with. Naga was on that list. And luck would have it, after the interview, I ended up at the bar with Naga. We chatted about all kinds of things from confidence in women, Sam Smith and my brand. I was over the moon when she wrote down her email and said she'd be in touch.

Fast forward a couple of weeks and I woke up to Naga wearing my Luna T-shirt on the BBC with her even replying to tweets asking where she bought the top from.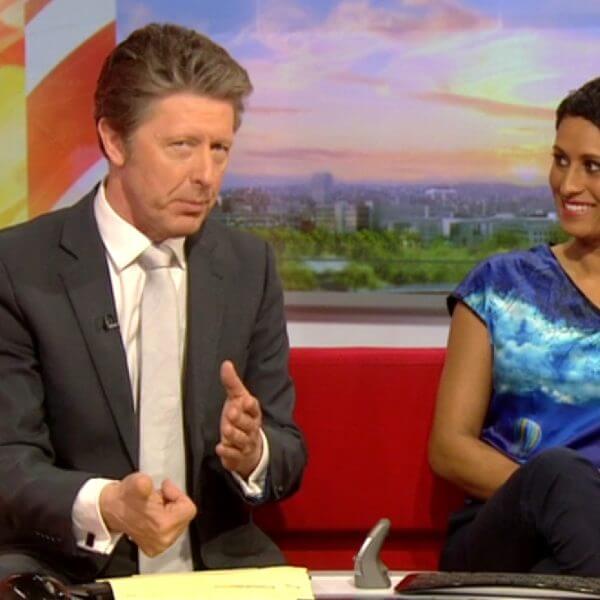 Which other women were on your influence list and why?
When I wrote my women of influence list it ranged from business women, athletes, designers and TV personalities. I even wrote to a few and have letters from Baroness Diana Harding as well as Joanna Lumley. (Joanna calls me a, 'brave fine girl!'. That letter is on my door!) I picked women who inspired me by being top of their game in mostly male dominated industries.
Best sellers and future plans
We asked Stephie to tell us more about her work, where it is stocked, and what's next on the horizon from her growing brand.
What is your most popular design?
My most popular design is my Midnight print. Inspired by Lord Bryon's poem, 'She Walks in Beauty', the poem describes the contrast of light and dark with white flowers dripping with black ink. The design is very striking with bright turquoise contrasting with white flowers and a navy-blue background. When I'm exhibiting at a show I notice customer instantly attracted to the colours!
Where do you sell your work?
StephieAnn products are available online on my own website as well as notonthehighstreet.com. I'm super excited to be participating in my first Spring Artists Open Houses! I'll be popping up at Salon Des Sources on the Seven Dial trail, 12 Chanctonbury road, as well as The Flamingo House, 14A Wilbury Road on the Hove Arts trail.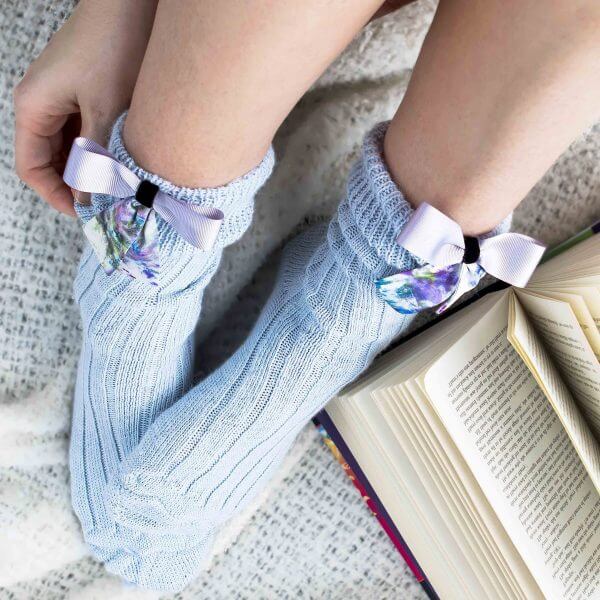 What's next for StephieAnn?
I have so many ideas and plans! Later this year I will be launching new collections and products and am excited to develop my greeting card collection in collaboration with the Prince's Trust. StephieAnn is in a fantastic place where I can now support myself with continued business growth.
You can indulge in StephieAnn's gorgeous silk pieces online at www.stephieanndesign.co.uk and on Instagram or Facebook at @StephieAnnDesign.
Our artist in focus series empowers artists, creatives, and makers through shared experience. If you'd like to be featured, contact us to tell us about your work.