Emma Brocklesby is a yoga teacher, therapist, and jewellery maker who believes in the power of colour to support wellbeing. We interviewed Emma to find out more about her jewellery making.
Ethos and inspiration
At SOL Design Collective, we're fascinated by how artists and makers harness their inspiration to grow a creative business. So, first up, we asked Emma what inspires her and how this guides her company's ethos.
What inspired you to create your first piece of jewellery?
I was unable to find any jewellery I really connected with. When I made my first necklace, I noticed it used a lot of turquoise. I took some time to research why I was so drawn to the colour and realised there was such a thing as "colour psychology".

I discovered that, if you are a natural creative, turquoise complements the creative process, opening up the mind to new ideas. After that, I just kept going—making more and more necklaces using colours I was drawn to whilst researching the benefits. Soon enough, the Kalula Stone Collection was born.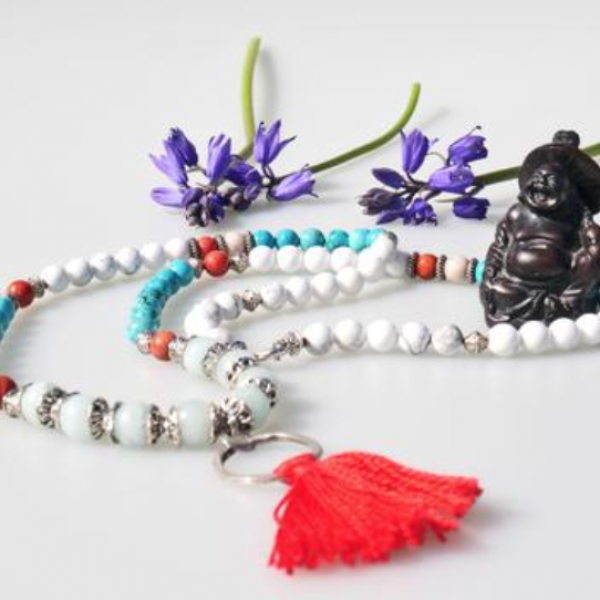 How would you describe the ethos of Kalula Jewellery?
Our ethos is to share the benefits of colour psychology with as many people as possible.

We are passionate about sharing how we can use it every day to aid us in productivity at work, emotional balance and, above all, a happy lifestyle.
How does colour psychology influence your work?
I'm incredibly passionate about how colour psychology can help to enhance our quality of life.

Our eyes see a colour, which feeds back to brain and triggers a response in the body. Our brain is made up of three brains. The ancient brain or "lizard" brain, the emotional brain or "dog" brain, and the human brain.

Many natural colours, such as a blue and green, talk to the ancient part of our brain. Subconsciously, we feel a little calmer because blue (symbolising water) often means hydration and the green (symbolising forest) often means nutrition.

However, our brain remembers colours too, particularly if they are associated with an experience. For example, to a child, the sun equals happiness. The colour yellow, particularly when set next to blue, brings us back to those sunny, happy days on the beach.As adults, those feelings are triggered when we see those colours. We are attracted to them because once upon a time, they created a feeling of joy.

I use colour psychology to enhance my day. Depending on what I need, I will select a colour that brings about a certain response in my brain. For example, necklaces with turquoise and purples can help you feel more creative and intuitive.

Staying creative and productive
When you run your own business, being consistently productive day in, day out can be a challenge. This is particularly true for creative businesses.
Finding ways to nurture your creativity and stay productive is important. We asked Emma what feeds her creativity and how her working environment affects what she produces.
What keeps you feeling creative?
When we get an order to make a custom Kalula necklace. It's the best feeling and gets my brain into gear!

Which necklace I'm wearing also affects my creativity. I feel I need to wear the Rosewood Kalula Necklace the most. It's the perfect balance between earthy tones and more vibrant colours. So, it keeps me inspired but able to work in a calm and controlled manner.
What environment do you work best work in?
A space with plenty of natural light. For me, it's important to be able to see colours in their true light. The beads I use are a combination of semi-precious stones and wood, so I like to see how those surfaces reflect the light to enhance their colour.

I am so completely in love with our Kalula Rocks Collection at the moment. The elements of each necklace really catch the light beautifully, adding a glistening aura to the stones.

Business and marketing
We've fallen in love with the Emma's mission to share colour psychology with the world. But how does she approach the commercial side of her work? We asked her some key business and marketing questions to find out.
How have you overcome your biggest business challenge?
My biggest challenge, funnily enough, is finding the time to make all the orders!

Not only do we make for individuals, we make bespoke necklaces for other brands too. One day I will have to employ someone to help me make the necklaces, but at the moment, it means so much to make each piece by hand.

Putting the different elements together almost acts as a meditation. I'm able to completely focus on creating something beautiful for each client. It's something I will struggle to pass onto someone else, so, for now, I'm loving every minute.
How can jewellery making be turned from a hobby to a business?
Stick to your ethos but be open minded that some things might need to change. If you are looking for some help with marketing, make sure that the person understands your brand, customers and ethos one hundred percent. It can be very easy to get swept up in the glamour of what a marketing specialist advises.

Try to stay grounded and really think any big decisions through. Your ethos is the reason your product exists. It's the reason you feel it has a place in the world, so make sure every decision enhances your ethos. It's easy for it to get lost or altered along the way once the business grows.
How do you market your business?
We do some social media work, but, nowadays, we have a lot of repeat orders from other brands. We have a handful of Kalula Jewellery fans who own every collection now, which is superb!

I would say that word of mouth is our most powerful tool. I feel so grateful to be able to do what I do. We stay in touch with many customers through email and if we know they are moving to a new house or going through a bad time, we send them something to help. I really believe that real, heart felt relationships is what makes a business sustainable. Keeping customers isn't as hard as you might think. Really appreciate them, and they will do the rest for you.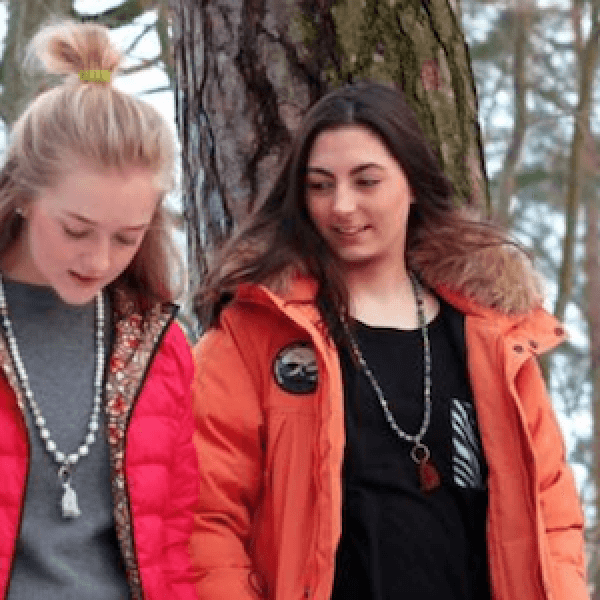 How does the feedback you get from customers affect your work?
What matters to us is the conversation we have once a customer receives their necklace(s).

I always include a handwritten card in each parcel, thanking them for the opportunity to make their jewellery. As a brand, we understand that digital is important, but I am a big believer in handwritten cards and messages. It brings the humanity back into things, making the experience not only a financial transaction but in fact, an opportunity to wish someone well and letting them know that you value them.

This is what has nourished our word of mouth success. I've had invitations to go a visit many of our customers (which I will definitely do), as they are such wonderful people. These kinds of relationships feed our business ethos, proving that what we are doing, really is making a difference to how people feel.
 What is your favourite part of running a creative business?
The pictures!

When a customer sends me a picture of them wearing their Kalula Jewellery, it is the best feeling! I know that I've done the very best I can do and that they are using colour psychology to enhance their day. It's all I ever wanted, the chance to help people feel happier!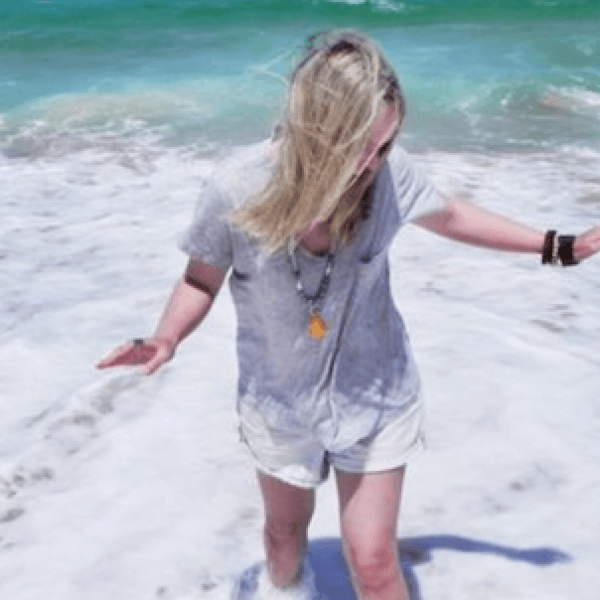 Our artist in focus series empowers artists, creatives, and makers through shared experience. If you'd like to be featured, drop us an email about your work to enquiries@soldesigncollective.com.