Lauren Nickless
Illustrated cityscape artworks
Lauren Nickless loves to travel and capture her experiences within intricate artworks.

Each piece celebrates the character of a location, with her vibrant prints layering the many dimensions of city life.

She is detail obsessed, capturing everything from iconic architecture to local secrets – there is always something new to discover within her quirky pieces.
Sussex
07708935814
07708935814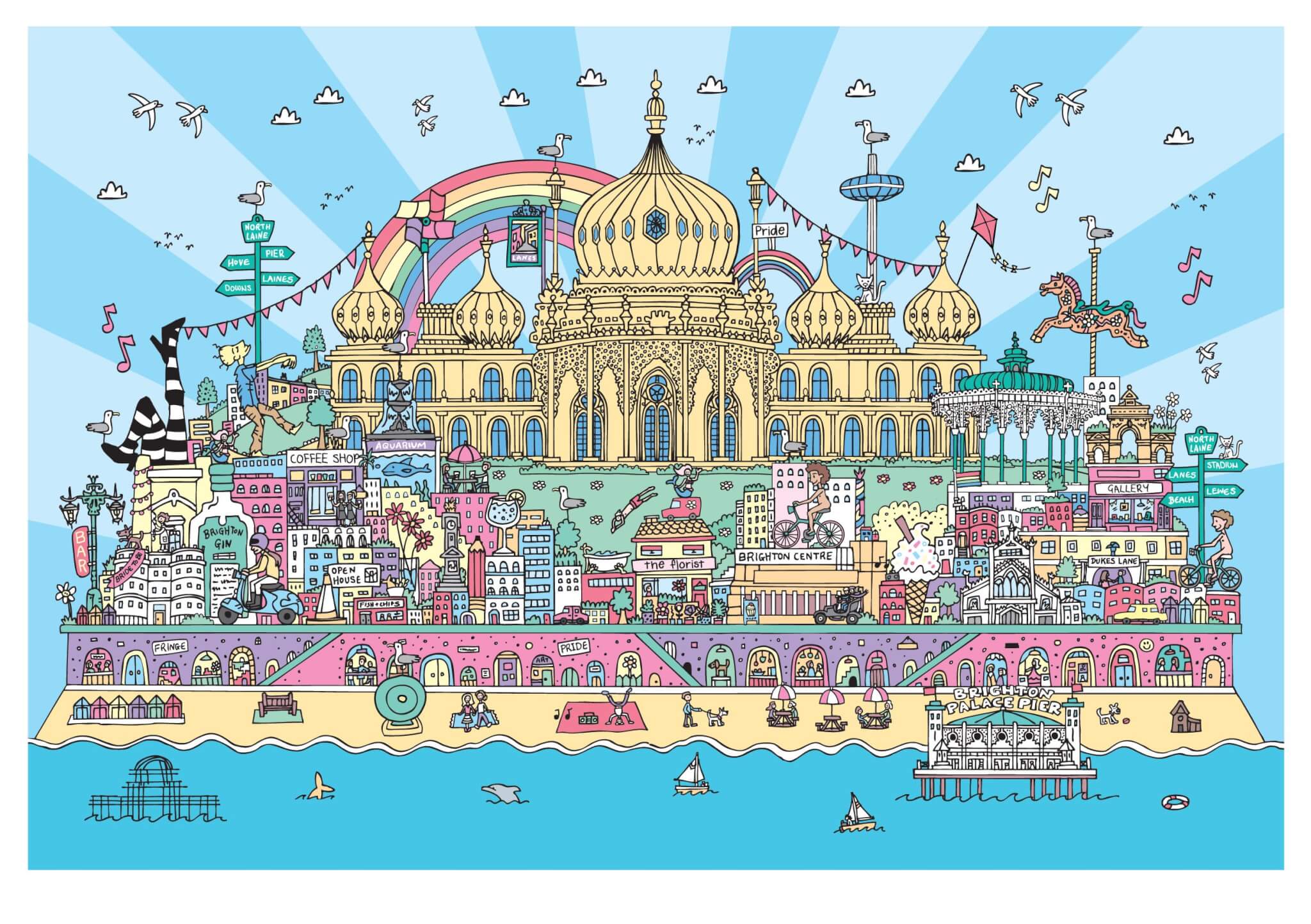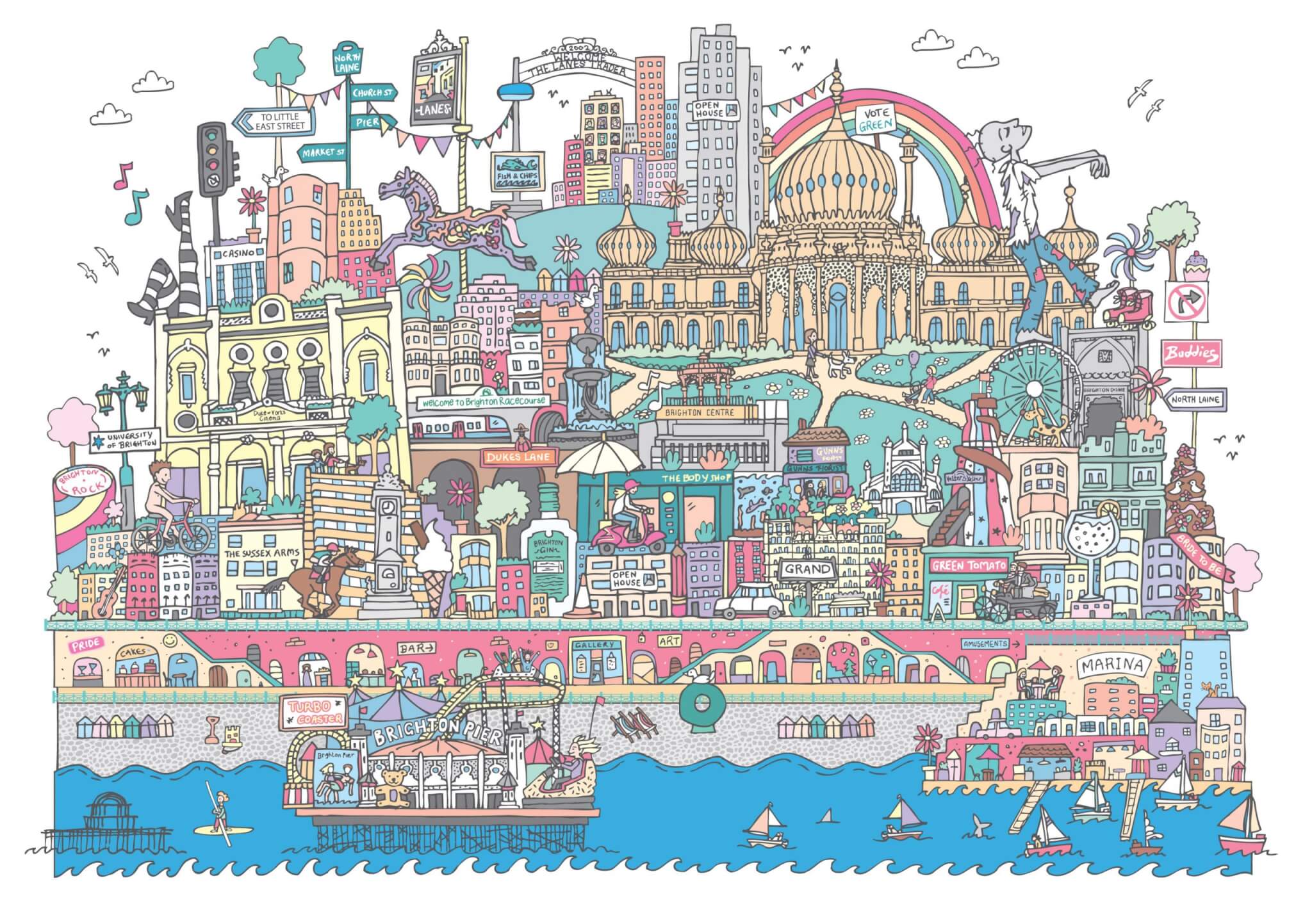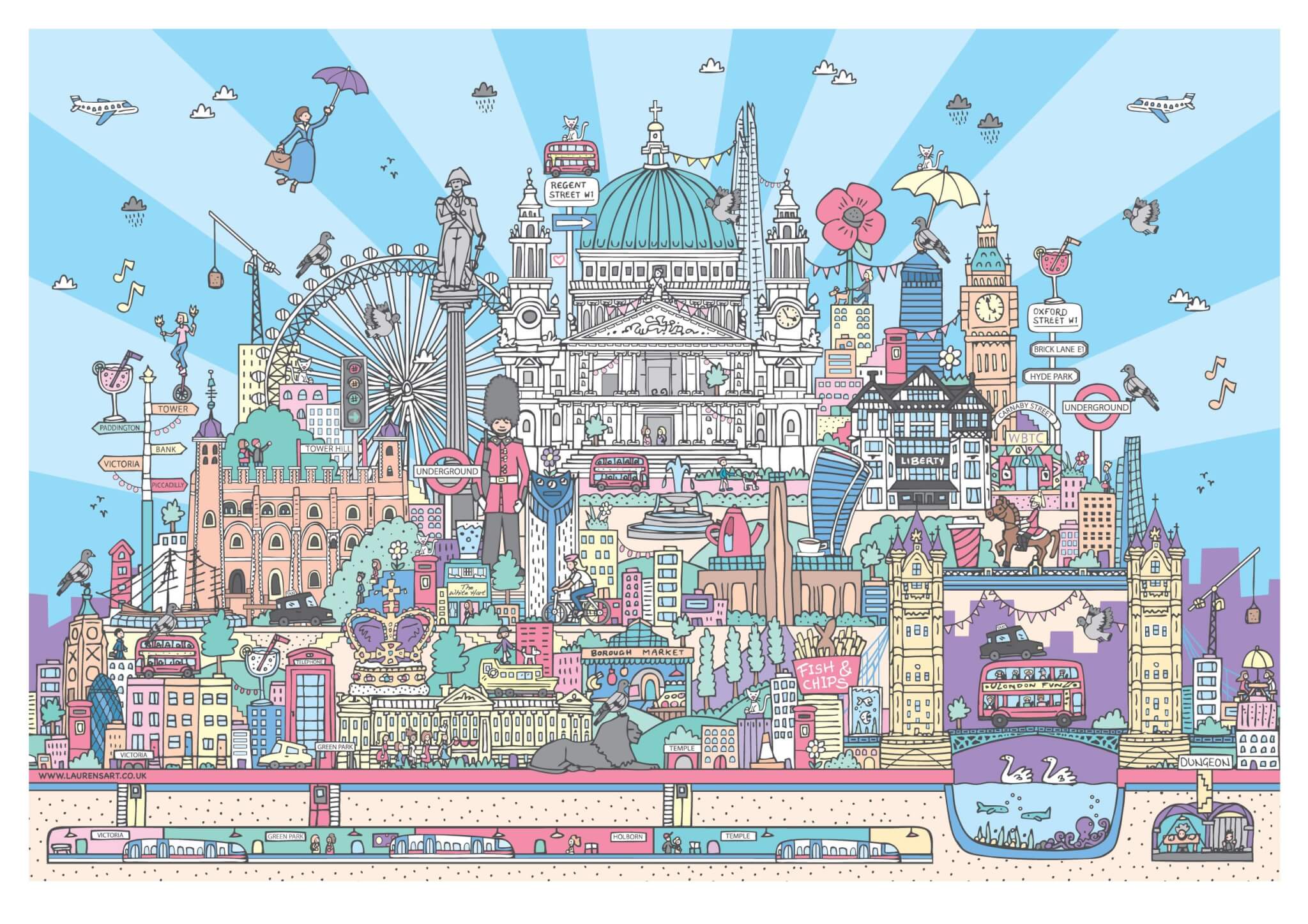 We are keen to ensure accurate and appropriate art is showcased. The work displayed is uploaded by the artist on the understanding that it is an original piece and they have full rights to the image. SOL Design Collective has the right to remove or suspend an item which does not comply with our Gallery Terms and Conditions. Please contact us if there are any posts with which you have a cause for concern.
We invite our artist and maker community to showcase their work in celebration of their creative talent. Artists and makers can upload images of their current work via this, our online portal and share links to their own website and social accounts.